Introduction
Hoang Khang Organic was officially established on April 06, 2018 and is a member of Hoang Khang Group.
Thanks to the strong investment in strength and power from Hoang Khang Group, although newly established, the company has clearly defined its vision and mission to become a global brand in the field of high-class tea and coffee of Vietnam.
VISION
Striving to before 2020, Hoang Khang Organic becomes a brand of Tea and Coffee which is used by businessmen all over the country, as a luxurious class gift of Businesses to their Partners.
MISSION
Acting with the heart, bringing the best, most beautiful and most delicious to Vietnamese people.
THE CORE VALUE
Regardless of the business sector, We, Hoang Khang Group, always keep our credibility, our beliefs and our ground:
For our Customers: serve wholeheartedly.
For our Partners:always together.
For our Associates: "through thick and thin".
STRATEGIC DIRECTION
To find and expand the market for Tea & Coffee by Hoang Khang Organic in big cities such as Hanoi and Ho Chi Minh City, Da Nang, Can Tho etc.which are used as a gift or via tourism. Hoang Khang Organic products will be the Vietnamese typical gifts for domestic and international friends.
At the same time, at Farm Vietnam, we will gradually enlarge the scale of Tea &Coffee Organic gardens to 100 hectares with the tourism real estate model. At our garden, there will be resorts with security and amenities with 5-star standards, surrounded by well-planned tea and coffee gardens. Tourists will stop at Bao Lam – Lam Dong at least 1 night to enjoy the green – clean – beautiful life literally with the motto: Hoang Khang Organic Resort – No need to own, but must experience at least once in life.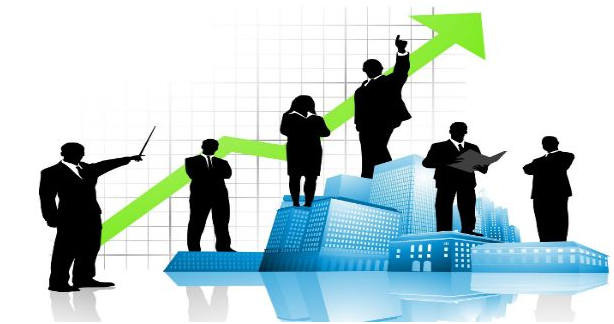 DEVELOPMENT STAGES
Established Hoang Khang Organic Investment Production Trading Joint Stock Company.
Launched of the Tea & Coffee product line: Life for Businessmen.
Opening of Hoang Khang Organic Tea & Coffee Showroom at: 65 Nguyen Thi Thap, Tan Hung Ward, District 7, HCMC.
Opening Showroom and Coffee shop at: Vam Co riverside urban area, Ward 6, Tp. Tan An, Long An Province.
Display products into 5-star Pullman Vung Tau.

Opening Showroom at DIC Star Vinh Yen – Vinh Phuc 4-star hotel complex.
Opening of Tea and Coffee Showroom in Vung Tau City.
Launched the Tea and Coffee product line: Life for Everyone.
Tea & Coffee Garden
TEA GARDEN
The land of Bao Lam – Lam Dong where Hoang Khang Organic chooses as a cradle to realize the dream of Tea. The place inherits the full of nature's favor: a mild year-round climate, a bit chilly, and the ideal soil to produce premium Oolong tea buds.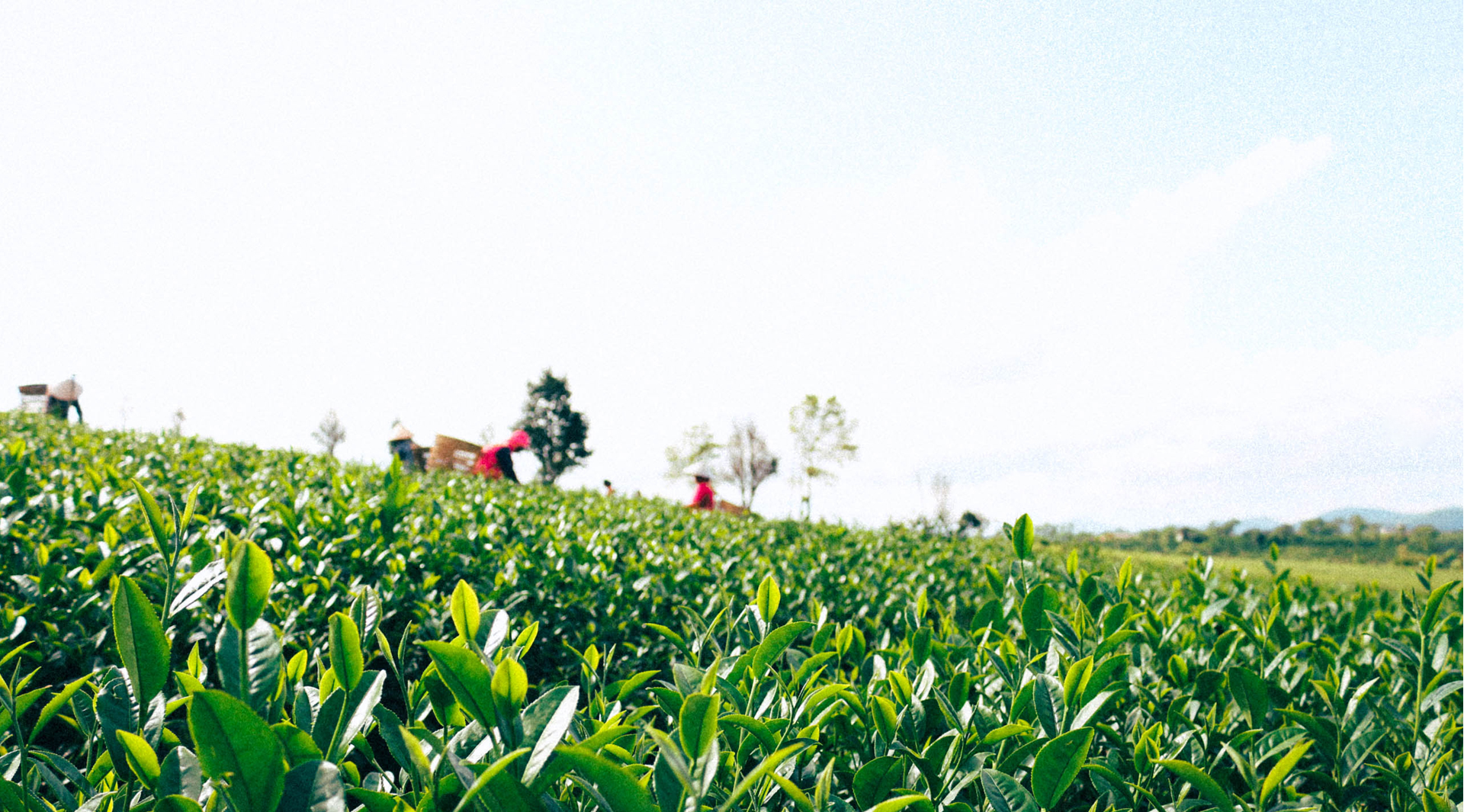 Hoang Khang Organic tea hill appears with a green color stretching on the successive hills as a soft, fragrant green carpet. A long-standing tea tree, a small natural stream which blend into the melodious notes of mountain love songs. In order for anyone to feel all that special attractiveness, Hoang Khang Organic has cherished the dream of turning this place into a resort – an open space to visit and relax with the breath of a truly green life, literally with the motto: Hoang Khang Organic Resort – No need to own, but must experience at least once in life.
Coming here, you will enjoy the fresh scenery and nature by the tea hills, watching the fragile tea petals. An interesting experience not to be neglected is to pick the green buds, or join us in the journey to bring the purest cups of tea. And what is better than sipping tea in the fresh green nature, to fully enjoy the taste of the tea buds from an altitude of over 1600 meters which is brewed in a of clouds with morning dew, imbibed the essence of heaven and earth.
COFFEE GARDEN
Hoang Khang Organic coffee farm is located in Bao Lam – Lam Dong, and it is the difference of the highland that creates the source of a kind of original coffee – Organic coffee. The coffee garden must reach a standard height with an ideal climate and soil, using 100% organic fertilizer and harvested directly by hand, without collecting dry fruits that fall on the ground. To bring the perfect cup of coffee with all heart.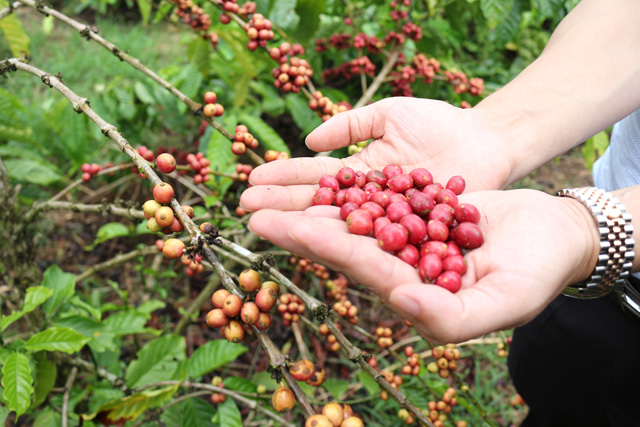 Coming to Hoang Khang Organic coffee farm, looking from above, you will see the white of fragrant coffee flowers, mixed with the green of the leaves, the soil of the mountains, all created majestic picture of nature. Or join us in telling great stories about the coffee garden from spreading the love of coffee to getting closer to the same people, and experiencing the journey of discovering coffee as a seed. processes, stages to become a passionate drink, so that the enjoyment of coffee will become more complete. Because enjoying coffee is not only a taste, but also a story of passion and understanding.
Retail chains
Hoang Khang Organic Showroom is located at 65 Nguyen Thi Thap Street, Him Lam Residential Area, Tan Hung Ward, District 7, Ho Chi Minh City. With the main color of Blue – White, dotted with a bit of luxurious gold, the elegant architecture, along with the golden lights like wearing a coat with bold European modern color, but no less subtle and softly. It displays all our tea and coffee products with glasses, cups; vases that  add vividness to the space full of art and poetry.
Besides, Hoang Khang Organic is constantly expanding its scale with product showrooms at D.I.C Vinh Phuc, Long An and its future orientation is showroom in Vung Tau to best serve our customers.
Hoang Khang Organic Tea&Coffee Shop
Profound Your Inner Feelings With A High-Grade Riverfront Space
The Hoang Khang Organic tea and coffee shop nestled at a busy urban area, next to the modern riverfront villas at Tan An City – Long An.
Whenever you walk into the shop, you seem to be lost in an exotic dimension space. Perhaps it thanks to the well-aired space with three sides of glass or the somber colors embellished the green color of trees and twinkling yellow string lights. Internal space is amazingly warm with the tables and chairs all around, somewhere on those tables are flowerpots to give it more profound. The pattern of objects here is not random, it is telling you stories about tea, coffee, or  somewhere is a story of people who are in love with nature, who want to look for a peaceful corner to "hide away" from noisy and busy Saigon.
You can visit the private corners to sip on a cup of coffee, gaze into the gentle rain, sit under the yellow light and listen to love songs or smoothing symphonies, slow down to sense the slowliness of time. Or you can feel peaceful on every sunny afternoon, sit by the doorframes and gaze into beautiful Vam Co Dong River, with countless trees and rustic hyacinth leaves. And you can appreciate a romantic corner of Italy through a picture of thousand of roses beside a table for a dating couple.
That's when you take a walk on the street named Hoang Khang Organic!