65 Nguyen Thi Thap, Him Lam Residential Area, Tan Hung Ward, District 7, Ho Chi Minh City
The beauty of coffee culture
It has been a very long time ago, coffee was not simply just coffee!
It is difficult to know when coffee has grown into a unique form of culture, to be a profound of inner feelings, to be an inspiration of boundless creation, to be a cohesion of souls, to be the motive of all breakthrough thinking, and to be our own sentiment,and it is not easy to wholly enjoy the depth of those emotions.
Outclassing the boundary of "den duong", "sua da" or "phin dien" which are steeped in industrial characteristics, come to Hoang Khang Organic, the coffee culture, with those beauties seemed to be hidden from our hearts, has been re-visualized in the most obvious and dearest way, it not only profoundly engraves memorable impressions on our familiar partners, loyalty customers, intimate agents, but also persuades the most finical customers on their very first experience.
Furthermore, it arouses a modest delicacy with "ca phe phin- filter coffee" alongside a teapot or a glass of iced tea to recover the cultural spirits of Vietnamese coffee. Because in the dim and distant past, people was thought that coffee is a kind of "yang" drink, while tea is refreshing, which are combined together to create a balance for the body, and it is also an awesome way to start stories.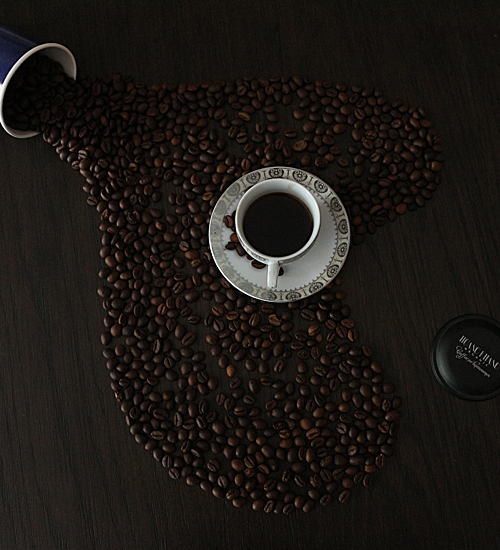 Affirm Businessman's Caste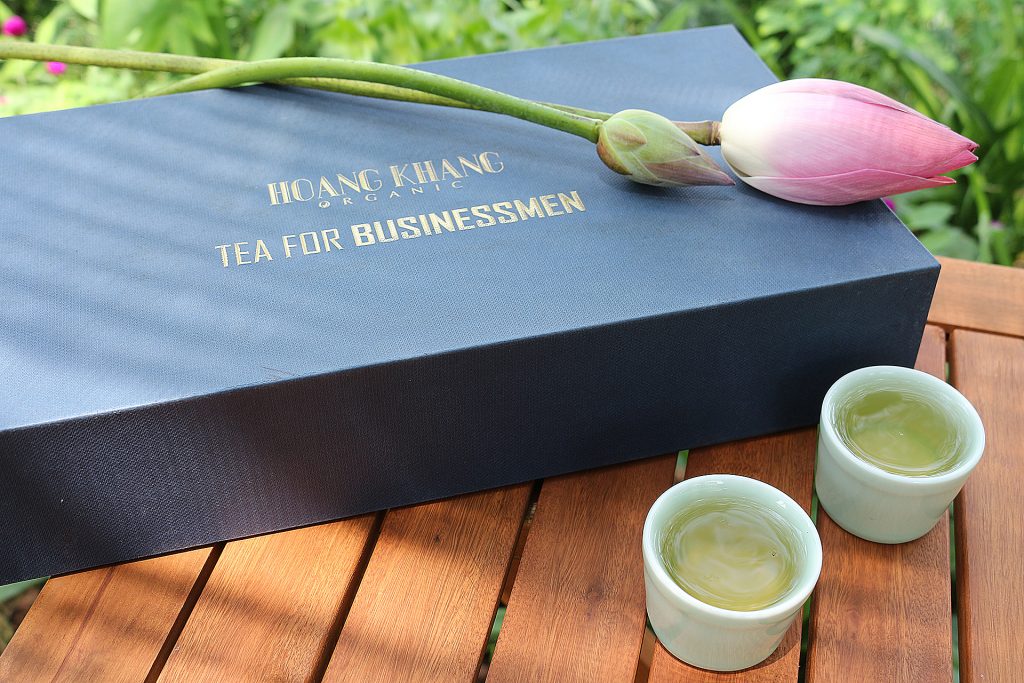 "Delicate" – "Luxury" seem to be the story throughout a journey of Hoang Khang Organic to reach the Tea dream. It is a crystallization of the soul of tea lovers, which is undergone the process of distilling down the elite from natural tea buds to deliver a luxury experience, embellished with the airiness and graceful of premium Oolong Organic flavor. It expresses perfectly the luxurious and charming worth and the caste distinction.
With luxurious and sophisticated design of each box, this will be a deluxe gift delivering perfect classic taste of premium tea lines to family, friends and partners.
Hoang Khang Organic's Gift
Increase Your Connection - Complete Your Souls
With the mission: "Masterpiece originates from passion", it conserves a full subtle flavor of premium coffee beans and essential tea leaf which are gifts from Mother Nature. At that time, the gifts named Hoang Khang Organic is a bridge connecting souls, an honest intention and respect expressed to the receiver with heart-touching ideas.
It is a combination of traditional values and modern beauty in each product, it contains a wonderful story which is cherished in elaborately wrought boxes with pure Organic Tea and Coffee flavor. It is an appreciation and delicate choice conscientiously delivered for your relatives, companions, and partners with its own worthy.
To Explore A Cup Of Coffee With Authentic Taste
"To Hoang Khang Organic, Coffee is not simply just a drink; it is an innermost feeling of really green and really clean life, with the cherishing and passion to create a really impeccable product from the bottom of our heart". Such pondering urges us to produce Hoang Khang Organic Coffee line.
Hoang Khang Organic realized that it is so complicated to have a cup of coffee with authentic taste while maintaining its perfect taste. Therefore, Lam Dong – one of the most prosperous land in Vietnam – is chosen as the home to effectuate our love for coffee.
Meanwhile, every coffee bean has approached a new advance, which hold a unique flavor when grew in a clean environment, developed by organic fertilizers and without intervention of any chemical component. Furthermore, it is wonderful that every coffee bean is harvested by hand altogether, every morning, when the dewdrops linger on the leaves, in the early morning, along with the process of distilling down the delicate and the art of roasting, grinding to preserved the purest flavor, prior to reach the journey of a cup of coffee with authentic taste.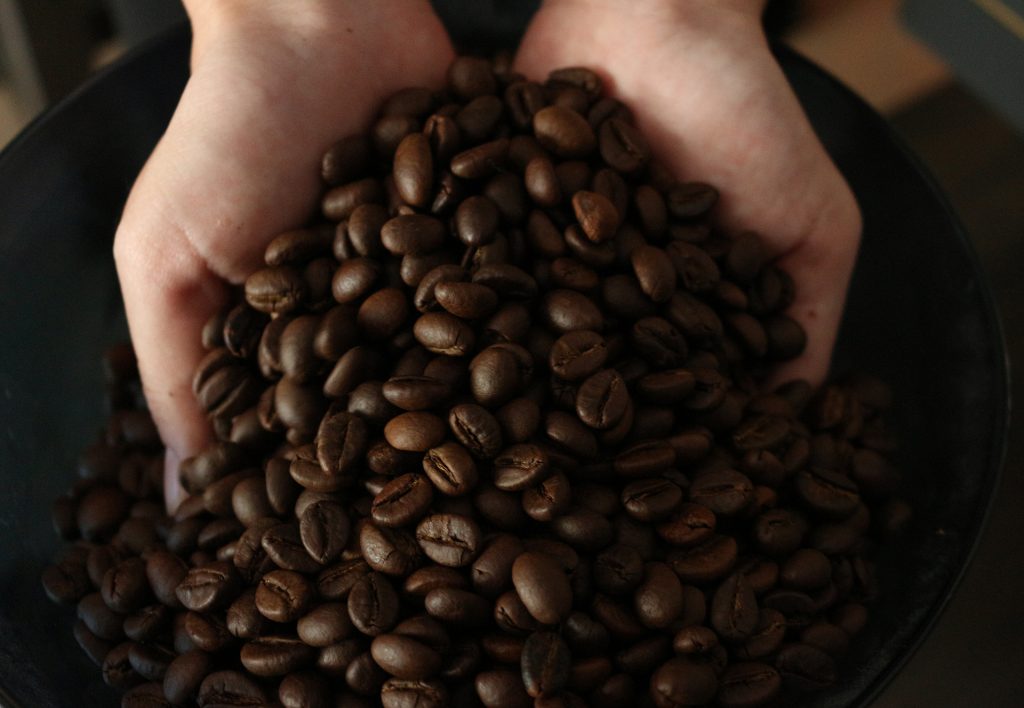 Hoang Khang Organic Tea&Coffee Shop
Profound Your Inner Feelings With A High-Grade Riverfront Space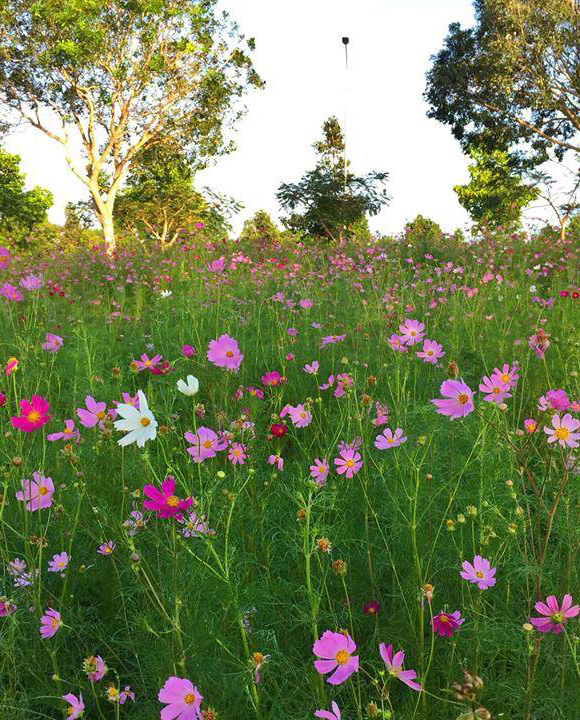 The Hoang Khang Organic tea and coffee shop nestled at a busy urban area, next to the modern riverfront villas at Tan An City – Long An.
Whenever you walk into the shop, you seem to be lost in an exotic dimension space. Perhaps it thanks to the well-aired space with three sides of glass or the somber colors embellished the green color of trees and twinkling yellow string lights. Internal space is amazingly warm with the tables and chairs all around, somewhere on those tables are flowerpots to give it more profound. The pattern of objects here is not random, it is telling you stories about tea, coffee, or  somewhere is a story of people who are in love with nature, who want to look for a peaceful corner to "hide away" from noisy and busy Saigon.
You can visit the private corners to sip on a cup of coffee, gaze into the gentle rain, sit under the yellow light and listen to love songs or smoothing symphonies, slow down to sense the slowliness of time. Or you can feel peaceful on every sunny afternoon, sit by the doorframes and gaze into beautiful Vam Co Dong River, with countless trees and rustic hyacinth leaves. And you can appreciate a romantic corner of Italy through a picture of thousand of roses beside a table for a dating couple.
That's when you take a walk on the street named Hoang Khang Organic!
Businessmen Product Range